Monday, October 31st, 2011 at 11:34 am
Just thought I would share with you a tip I found as my IE was starting to take a long time to load up the first page. After making sure my internet connection was fine and tyring out firefox (which had no issues loading up) I knew it had to be something else in IE. Many times there are add-ons that are installed that can cause IE to load up slowly. So here is a quick way to find out which add-ons you have and how long it takes for them to load. In Internet Explorer click on Tools then go to Managae Add-Ons. Now on the window that pops up right click on one of the columns and then go to columns and choose load time (if there is already a checkmark next to it you don't need to do anything).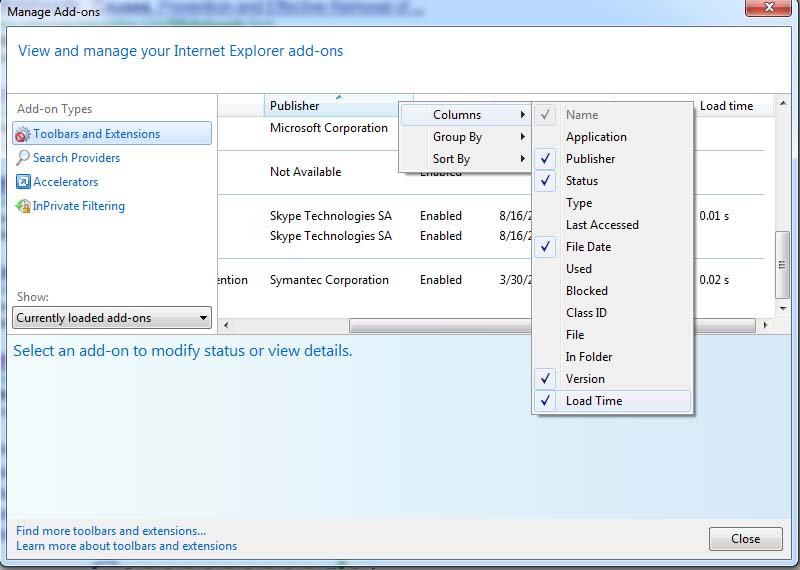 Now you may need to scroll over to the right but you should have a column called load time and you will now be able to see how long these add-ons are taking to load. Now you can disable the ones that are taking the longest to load or unistall the ones you don't need.  I would suggest you do this one at a time to narrow down which one was causing IE to load slowly.  Once you narrow it down then you can either uinstall it or maybe reinstall or find an update for it.  For me it was a DVR plugin that was causing my issues and once i disabled it IE was loading much faster.
RG